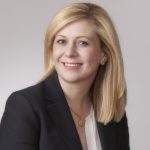 Elena Dwyre, MSW, LSW
CEO Campagna Academy
Ms. Dwyre has been the Chief Executive Officer of Campagna Academy since the fall of 2011, after serving as the Chief Operation Officer since April 2010. Prior to joining Campagna Academy Inc., Ms. Dwyre was Regional Vice President with The Providence Network, a community based social service provider. Ms. Dwyre has served the organization in several leadership roles for over 10 years. With more than 15 years in the human services field, Ms. Dwyre's background includes extensive experience implementing and overseeing operations in children's mental health, therapeutic foster care, I/DD waiver services, and home-based services across several states with for-profit and non-profit social service companies. Ms. Dwyre received a bachelor's degree in psychology from Purdue University and a master's degree in Social Work from Indiana University.
Kynesha Swain, MPA, MSHR
Chief Operating Officer
Kynesha has been employed with Campagna Academy since July 2012. Her career has been focused on social services (children and families). Prior to joining the Campagna family she worked for the State of Indiana for nine years in a number of agencies that include State Personnel Department, Department of Child Services and Department of Correction. Her overall long-term goals are to work closely with children and families to make a difference in their lives. Kynesha is also a member of Zeta Phi Beta Sorority, a member of SHRM and was nominated for NWI Most Influential Up and Coming Women of 2015.
Mary Kapitan, PHR, SHRM-CP
Director of Human Resources
Mary has been employed at Campagna Academy since August 2016. She is a member of SHRM on the local, state and national level. She was on the Board of Directors for the NWI SHRM chapter and oversaw the education/certification classes. She started her career in banking and accounting and transitioned into Human Resources in 2005. She loves getting to know the staff and helping them achieve their long term goals, as well as, the goals of Campagna.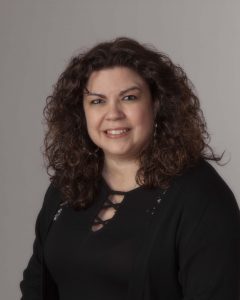 Maritza De La Cruz, M.S.
Director of Day Treatment & Evening Reporting Programs
Maritza has been the Director of the Day Treatment & Evening Reporting Program since September 14, 2018. Prior to Joining Campagna Academy, she worked for Geminus Corporation for almost 9 years. She began as Family Advocate in their IV-B program, within 6 months she was promoted to a Supervisor and within less than a year, she was promoted to Program Manager of Circle Around Families. Maritza has worked for over 20 + years in the Social Services field in many different areas such as foster care, home based services, poor relief, and children and families. Her life's work has been working with at risk youth and families and with those who have mental health issues. Maritza received her Bachelor's Degree in Criminal Justice from Calumet College of St. Joseph and her Master's Degree in Mental Health Counseling-Licensed eligible from Purdue University Northwest.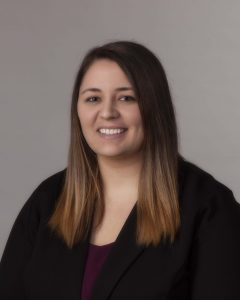 Megan Rigual, MSW, LCSW
Director of Clinical Services
Megan has worked at Campagna Academy since February 2017. She has served in several roles at the agency including Therapist, Director of Secure Residential, Clinical Manager at the Crisis Center, and most recently, Director of Clinical Services. Megan's favorite part of working at Campagna Academy is working with the clients, who inspire her every day with their resiliency. Prior to joining this agency, Megan worked in a variety of settings providing psychotherapy services to clients of all ages, with specialties in Dialectical Behavior Therapy and Trauma-Focused Cognitive Behavior Therapy. She is a member of the National Association of Social Workers. Megan received a Bachelor of Social Work degree from Valparaiso University and a Master of Social Work degree from University of Illinois at Chicago.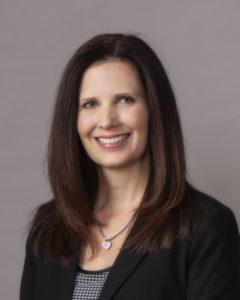 Julie Jackson, CFO
(Bio Coming Soon)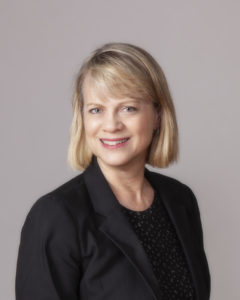 Nancy Vinluan, BS, JD, RN
Director of Health, Quality and Safety
(Bio Coming Soon)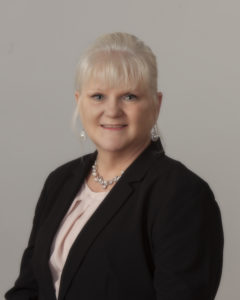 Theresa Jacobs, Ed.S., Ed.D. (abd)
Director of Educational Services

Theresa began her career at Campagna Academy in July 2014 as the Director of Alternative Day Treatment. In 2018, Theresa became the Headmaster/Dean of Academic Affairs for Howe Military Academy and returned to Campagna Academy in 2019 as an educational consultant. In August 2020, Theresa became the Director of Educational Services at Campagna Academy to service Campagna Academy's clients campus wide as they continue on their educational career. Theresa earned her Master of Arts in Curriculum and Instruction from Defiance College, Educational Specialist and Doctorate of Education (abd) in Curriculum and Teaching for Northcentral University.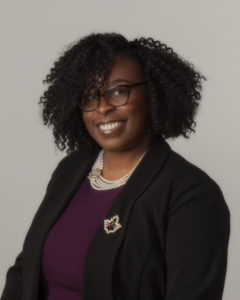 LeKeesha R. Edwards, MBA
Director of Community Based Services
LeKeesha joined Campagna in 2015 and she currently serves as Campagna's Director of Community Based Services. She is passionate about programming that benefit at-risk families and has successfully served in the Human and Social Service Industry for over 25 years. Notable leadership roles include; Human Resource Director and Assistant Executive Director for Metropolitan Oasis CDC, State Recruitment Manager for Indiana/Illinois MENTOR and most recently she served as the Executive Director of Crisis Center, Inc. in Gary, IN. LeKeesha also has extensive higher education teaching experience serving as adjunct faculty for Brown Mackie College, Calumet College of St. Joseph, Capella University and Indiana Wesleyan University. LeKeesha Edwards earned her BS from South Carolina State University and an MBA from DeVry University/Keller Graduate School of Management. LeKeesha has several specialized Foster Care and Human Trafficking Training Certifications.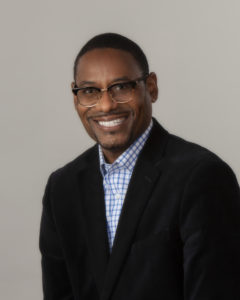 Eric Robinson, Director of IDD
(Bio Coming Soon)
Beth Szamatowicz
Director of Development
Beth has worked at Campagna Academy since October of 2007. She has served in serval roles including, Marketing Coordinator, Director of Public Relations & Volunteer Services and most recently the Development Director. In 2019 Beth was an Influential Women of the Year Finalist in Marketing/Media, she was also featured as one of the Times 20 Under 40 finalists in 2017 and was awarded the RSVP 2015 Volunteer Site Supervisor of the Year Award for Lake County. Beth currently volunteers her time as the Secretary for the RSVP (Retired Senior Volunteer Program) through Porter County United Way. She has been a volunteer council member since 2015. Her favorite part of her position at Campagna is the support of the community. Campagna Academy is blessed to have so many community partners, donors and volunteers who support our kids and partner with us in our mission of Restoring Hope & Building Dreams.