Campagna Academy expands its commitment to at-risk youth
Article: Amanda Wilson, Times Correspondent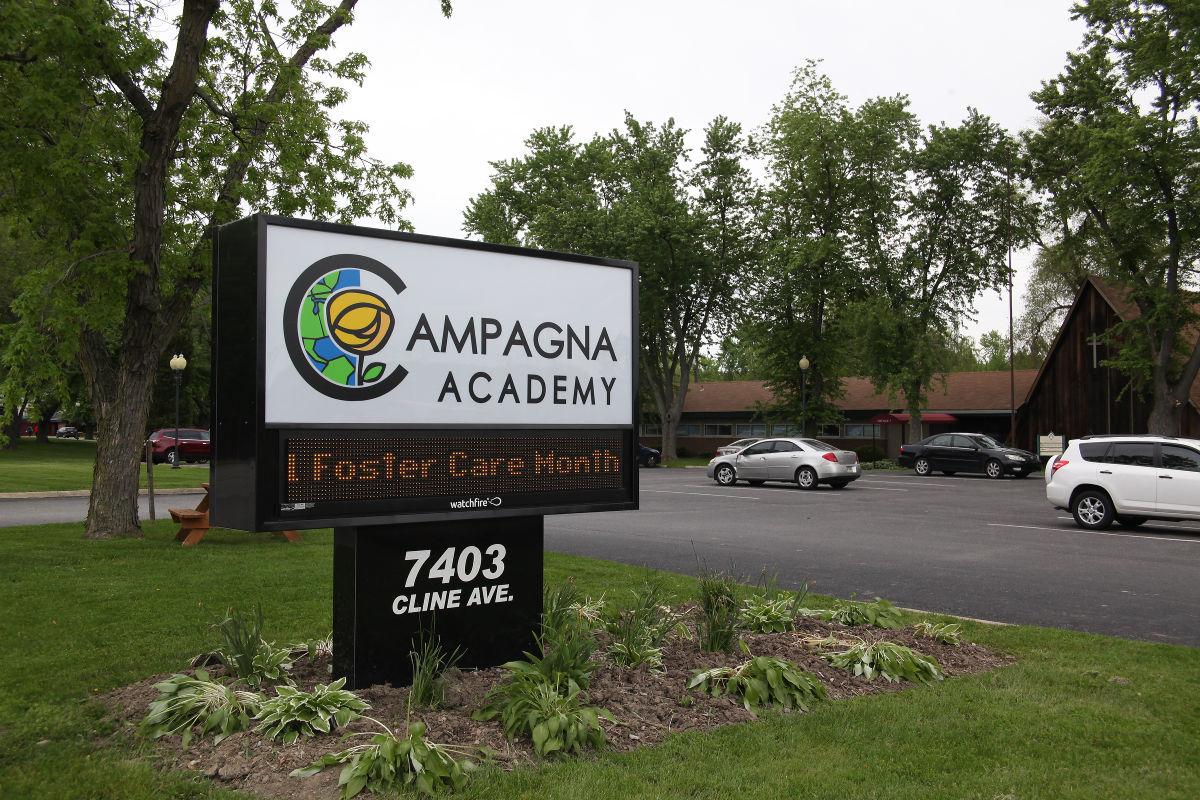 Photo: Tony V Martin – The Times
There is a place where hope abounds and dreams are not impossible, no matter how high the odds seem stacked against success. It's a place first conceived of by Father Michael Campagna more than 60 years ago, when he had a vision of restoring hope and building dreams for troubled boys whom society had given up on. Today, that vision has grown to include some 350 at-risk boys and girls helped annually by Campagna Academy.
Even though some of the particular issues facing today's youth differ from those of past generations, the commitment to serving children and their families remains the same. "Our vision for helping at-risk kids and families hasn't changed, and that's something we're very proud of," says Elena Dwyre, CEO of Campagna Academy. "Because the needs of today are different than those of 60 years ago, we're always looking at what's currently needed."
Campagna Academy offers a variety of programs designed to help and fully support at-risk youth and their families, including the recently expanded Northlake program, which offers residential treatment for youth with intellectual and developmental disabilities. As Dwyre explains, there is limited availability in the Region for youth in need of this type of program, which is why Campagna Academy recently renovated one of its cottages to make room for additional in-need youth. "This allows us to accept an additional 12 individuals in the Northlake program," Dwyre says. "We're very excited about that."
Other programs offered include therapeutic foster care, vocational counseling, individualized education plans, and dialectical behavior therapy—cognitive therapy specifically tailored to treat those with self-harm behavior such as self-cutting and suicidal ideation.
Campagna Academy also provides intensive treatment for youth with severe, chronic mental health issues. "We offer a full continuum of care aimed at helping youth make a full transition back home and to their communities," Dwyre says.
And, just as substance abuse is a growing problem for youth nationwide, Dwyre points out that 44 percent of youth coming into Campagna Academy—including 47 percent of incoming Lake County youth—have issues specifically related to substance abuse. "We provide an intensive outpatient substance abuse program, and it's the only residential IOP program for youth offered in the Region," she says. Campagna also offers on-campus support through Narcotics Anonymous and Alcoholics Anonymous.
Campagna Academy depends upon and appreciates the support of Schererville and the surrounding community. "The support from Schererville, including the police and fire departments, and the community at large, has been phenomenal," Dwyre raves.
There are myriad fundraising, informational and volunteer opportunities available year-round for the local community. A foster care open house is hosted on the fourth Tuesday of every month to provide information to those who are interested in becoming foster parents. Campagna Academy holds a popular, annual Cruise for Charity which provides lucky donors with the adventure of embarking on a Navy Pier yacht and enjoying a gourmet menu, open bar, music and the chance to bid on items at a silent auction. The upcoming Road Zombies Rukus Car and Bike Show on Saturday, Aug. 27, still has car and vendor spots open, and includes the eclectic thrill of tricycle drag racing. And on Saturday, Oct. 15, participants can Run for the Roses in Campagna Academy's annual 5K, Gold Cup Series Race.
With more than 250 employees, Campagna Academy is one of Schererville's major employers, but Dwyre says that it's a wonderful resource for the Schererville community, too. "Tours of our facility are available, our gym can be rented, and outside youth and adult groups can reserve our low-ropes course. We want the people of Schererville to be just as proud of Campagna Academy as we are of Schererville."
Father Campagna's Dream: Changing the World One Child at a Time
It took three years of intense soul searching for Father Michael Campagna to go forward with a vision that he admitted was risky and radical, but in 1947, his vision for helping at-risk boys was realized when he founded Hoosier Boys Town. As the Hoosier Boys Town sign stated, the community was "the town that kindness built" and provided a second chance for those who needed it most.
Because he wanted a convenient location that was close enough for his East Chicago parishioners to easily access so they could help out, Campagna chose to build Hoosier Boys Town in Schererville. The Hoosier Boys Town's initial investors, prominent business leaders whom Campagna dubbed his "fellow dreamers," saw it as an investment in the future of the community.
Facility expansions continued over the years to accommodate a growing number of residents. In May 2001, Hoosier Boys Town was renamed Campagna Academy in honor of its founder and to reflect its expanded mission to include at-risk girls in its second-chance outreach. Today, Campagna Academy's facilities include four cottages; the Hope Center, a 48-bed private, secure facility which offers in-residential care; a gymnasium and weight room; and athletic facilities such as its track and soccer field, along with basketball and tennis courts.
---
Adventure Bound: Open to the Community
Feeling adventurous, or simply on the lookout for something adventurous to spark team camaraderie and leadership skills? Adventure Bound, the low-ropes course used in Campagna Academy's youth treatment, is available to the community. Whether it's for team-building events or for birthday parties, Adventure Bound is ideally suited for challenges that are educational and fun.
"This is a great opportunity for any business and for youth groups," Dwyre says. "We've also had individuals rent it out for birthdays."
Certified ropes instructors customize challenges, like the Island Crossing or the Wild Woozy, for each reserved group. Adventure Bound provides opportunities for team reinvigoration, stress release, increased conflict resolution skills, and sheer enjoyment.
---
For your information
Campagna Academy
7403 Cline Ave., Schererville
(219) 322-8614
CampagnaAcademy.org