Campagna Academy holds true to mission
Northwest Indiana Business Magazine
OCTOBER 1, 2021 –
https://nwindianabusiness.com/article/direction-for-youth-october-november-2021/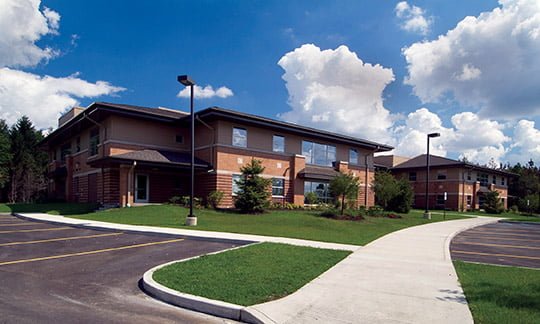 The way that mission is carried out may have changed over the years but the dedication to the Region's youth has never wavered.
"We are definitely changing in many ways," said Elena Dwyre, Campagna's CEO.
Campagna Academy began 74 years ago as The Rev. Michael Campagna's Hoosiers Boys' Town, an orphanage for Indiana boys. The facility evolved to include treatment for girls and ultimately transitioned from an orphanage to offer residential behavioral services and then to the residential and outpatient mental health facility it is today.
"What's nice about Campagna is it offers a full continuum of care," Dwyre said. Clients start in a very intensive environment and move through treatment with the goal of returning to their homes.
Currently, Campagna is the only residential treatment provider in the Region with a program certified to work with children with intellectual and learning disabilities, and with both medical and psychiatric needs. More than 150 children are on campus at any given time receiving various levels of care and services.
"The needs of the children are changing significantly," Dwyre said. Children needing assistance from Campagna need more specialized care, such as substance abuse treatment and psychiatric care.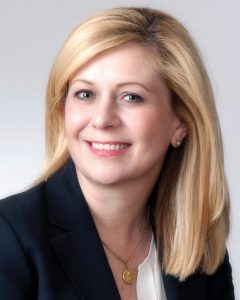 "I think that is one of the things about Campagna … the mission has remained the same," Dwyre said. "We have been able to successfully adapt to meet the needs of the children and their famil(ies)."
Not every child getting treatment at Campagna is involved in the system. Many families have children that need intensive psychiatric care that provides treatment specialized for child and family.
Campagna also offers extensive outpatient substance abuse treatment. About 40% of youth in residential treatment need some level of assistance for substance abuse.
Getting the youth served by the facility through the program is not enough. Dwyre said Campagna has added a six-month after-care program for the youth and their families.
Dwyre said the program helps prevent recidivism and helps ensure the family stays together. The team works with the child and the family on mental health, educational needs and community support to help ensure the child does not end up back in care.
"We always aim at keeping kids close to home," Dwyre said.
Clients come from different sources, such as parents who place their children in Campagna for its specialized care or youth in state guardianship.
"Regardless where they are coming from, they are experiencing severe trauma," Dwyre said.
Campagna Academy was honored in June by Gov. Eric Holcomb with the Governor's Half Century Business Award in recognition of its longevity and service to its employees, community and the state. Campagna has operated for 74 consecutive years.
The governor recognized 101 businesses with either the half century or century honor. More than 1,160 Indiana companies have been recognized during the award's 30-year history.
"I'm honored to recognize these dedicated Hoosier business leaders who have created a lasting impact not only on their communities but to the state as a whole," Holcomb said.
Dwyre said the community's investment in Campagna has helped support its mission. Local foundations like the Legacy Foundation, Anderson Foundation, Crown Point Community Foundation and the Foundations of East Chicago, among others, have been extremely supportive of Campagna's mission and understand the financial challenges the organization faces in delivering on that mission.
"It's extremely challenging and a big responsibility," Dwyre said. "At the end of the day, you feel grateful that families are entrusting you with the life and treatment of their children."
Jason Akers, vice president of Campagna's board of directors, said getting the message out about the Campagna mission and how it has evolved over the years is one of the board's goals.
"I think a lot of people can relate to Hoosier Boys' Town," he said. "It's so much more nowadays."
Akers said often people underestimate just what it is Campagna does for the Region's youth. "If they didn't have a place like this, I don't know where they would end up," Akers said.
With the guidance of Dwyre, Akers said the board is trying to innovate and be ahead of the times in terms of the care rendered to Campagna's clients. Akers encourages the public to participate in Campagna Hour, a program offered every other month that showcases the facility and its mission.
"People would be really surprised and proud Campagna Academy is in their community helping the children," Akers said.
Click here to read more from the October-November 2021 issue of Northwest Indiana Business Magazine.