Meet Our Leadership Team
Administration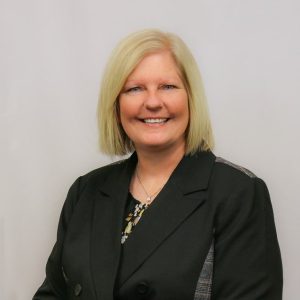 Michele Madley
President/Chief Executive Officer (CEO)
As CEO at Gibault and Campagna, Michele runs and oversees business operations and services. Michele is a licensed mental health clinical therapist, a certified cognitive behavioral therapist, a certified trauma professional, a clinically certified Juvenile Sex Offender Treatment Specialist, a certified National Council on Accreditation Peer Reviewer, and Medicaid Certified/Private Insurance Billing. She is also an active member on state and national boards.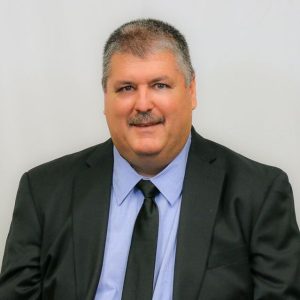 Robert Sturm
Vice President/Chief Operating Officer (CEO)
Robert joined the Gibault team in 1997 and serves as Vice President and Chief Operating Officer of the organization. He has a master's degree in special education and is an IARCA Robert Pollitt Excellence in Service Award recipient.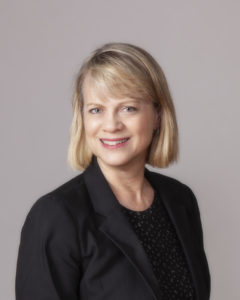 Nancy Vinluan, BS, JD, RN
Chief Clinical Officer (CCO)
Nancy joined Campagna Academy in 2015, as the Director of Nursing, followed by an expanded role of Director of Health, Quality and Safety in 2019. Most recently, Nancy was named the Chief Clinical Officer, providing leadership for the programs of Private Secure, Intellectually Developmentally Disabled, Pathways, Diagnostic and Evaluation, and the departments of Nursing, Compliance and Intake. Nancy came to Campagna Academy with several years of leadership experience working in psychiatric healthcare including Director of Nursing and Chief of Performance Improvement for the State of Nevada. Additionally, she has experience providing case management and utilization review services for insurance, and risk management. Nancy obtained an Associate Degree in Nursing from Purdue University, a Bachelor of Science degree in Business Management from the University of Phoenix and a Juris Doctorate degree from Valparaiso University School of Law. She looks forward to using this blend of experience and knowledge to further the mission of Campagna and is grateful for the opportunity to improve the lives of the youth in our care.
Clinical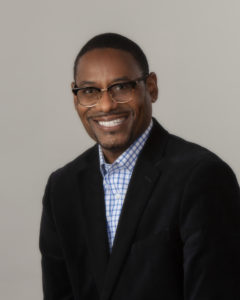 Eric Robinson, QDDP, MA, MSW, LCAC
Director of Clinical Services
Eric began his career at Campagna Academy in March 2013 as Clinical Manager of Secure Residential and SA-IOP Therapist. In July 2018, Eric became the Director of Northlake Residential Treatment Program and SA-IOP Program. He is also the Internship Field Instructor at Campagna Academy. Eric has over 25 years of experience providing mental health and substance abuse treatment across four states to include, Indiana, Missouri, Oklahoma and Texas. Eric served as the Owner and President of the Gateway to Success CDC in St. Louis, MO. He is profiled in the 2004/2005 Edition of the National Register's WHO'S WHO in Executive and Professionals. He was inducted into the Institute for Innovative Leaders in August 2002 at IUN. Eric Robinson earned a BA degree in Communications & Sociology and a MA degree in Human Relations from the University of Oklahoma. He also received his MSW degree and Nonprofit Management Certification from Indiana University Northwest. Eric is a member of the Masons and the Omega Psi Phi Fraternity, Inc.
Diagnostic and Evaluation (D & E)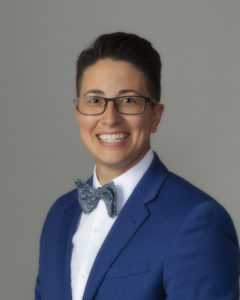 Alex Maderas, MA, LCSW
Clinical Care Coordinator, Diagnostic & Evaluation Program
Alex recently joined Campagna Academy as the Clinical Care Coordinator over our new Diagnostic and Evaluation Program. Prior to joining Campagna Academy, Alex worked for Porter Starke Services for 10 years. Alex began as a therapist working with children and adolescents with behavioral and emotional difficulties and was in this role for three years. Alex spent several years at Porter Starke as their Intake Assessor, completing initial evaluations for new clients seeking services. Alex has a strong background in diagnosing and treating individuals, which will serve invaluable as Alex spearheads the new D&E Program. Alex is also a member of the National Association of Social Workers. Alex received a bachelor's degree in Religious Studies from Saint Xavier University, and received a Masters of Social Work Degree from University of Chicago.
Educational Services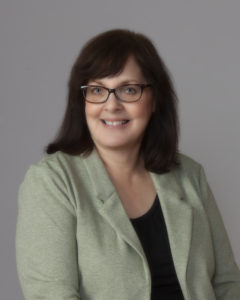 Patricia Passaro, BS
IL Skills Coordinator & Education Liaison
Pat has been with Campagna Academy (Hoosier Boys Town prior) for 23 years arriving February 1998. She has served as our Employment Specialist, Vocational Coordinator and Education Liaison. Prior to coming to Campagna, she worked for 3 years at IN-Pact in Crown Point as Supported Employment Manager and before that for 15 years at S.T.A.R. Inc in Norwalk, CT after college, advancing from positions of: Production Floor Supervisor, Functional Skills Program Supervisor, Case Manager, Program Manager. Pat received a bachelor's degree in Sociology from Indiana State University & throughout the years received numerous certifications. Pat has devoted herself to a career in the Humanities Field that expands 41 years of working closely with families & youth & adults who are developmentally disabled, have mental health issues, and with our at-risk youth. Pat has most enjoyed seeing individuals & their families overcome their challenges & build a bright future.
Logistics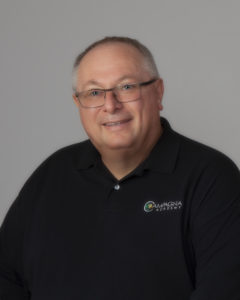 Daniel Banaszak
Director of Logistics
Dan joined Campagna Academy in September of 2002 and has served as Director of Logistics since May 2010. Dan currently oversees Transportation, the Kitchen and Purchasing. Before Campagna, Dan previously worked industrial positions as an insulator, machine operator and metal fabricator (to name a few). Dan realized his most rewarding passion and achievements were working with youth while serving as a Production Coordinator for Moody Bible Institute as well as coaching Little League for harrowing eight years. Since joining Campagna Academy, Dan continues to strive to meet the needs of our youth and help provide the best possible services for our residents, their families and our staff.
Maintenance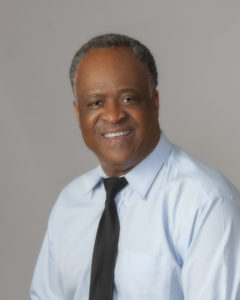 Charles Jones
Director of Maintenance
Charles has been the Maintenance Director of Campagna Academy since 2013. Prior to Campagna Charles spent 38 years at USX, he attended classes at Louisiana State University for Hazardous Material Transportation and Purdue University NW for Safety, Environmental, and AutoCAD training. In supervision for his latter 20 years at USX, he was directed to manage contractors in the safe use of equipment and chemicals. He became a member of various safety teams in the corporation. Charles believes the daily maintenance, government regulations, community codes, and protocols, are critical for our children to dwell in a safe living environment.
Updated 1.31.23