Emergency Shelter
Campagna's multi-disciplinary team believes that change happens only in the context of meaningful relationships. We build upon the strengths of individuals and families to encourage self-esteem and personal growth.
The program is licensed to serve males 10 to 20 years of age. The purpose of our Emergency Shelter Care (ESC) program is to meet the immediate therapeutic and housing needs of youth who need short-term residential placement and treatment, provide structure in a nurturing environment for youth who have demonstrated difficulty in school, home, and/or the community. Permanency is a primary goal for each youth and involves participation of family and guardians in all areas of treatment.
Criteria for Admission Emergency Shelter Care:
IQ of 65 and above
Male
Not an Active Sexual or Predatorily Aggressive Perpetrator
Age 10-20
Exclusionary Criteria:
Active Runaway
DD/ID
Active sexually acting out behaviors
Under age 10 or over age 20
Milieu:
Average length (per DCS guidelines)
Staff to child ratios are 1:6 during awake hours and 1:8 during sleeping hours (11pm –7am)
Youth are expected to follow the program schedule regardless of length of stay
Consequence system includes earning hours and the youth working off the hours through therapeutic community service, other cottage programming deemed appropriate.
Clinical Treatment Modality / Behavior Modification
The best practice clinical models currently utilized include Dialectical Behavioral Therapy (DBT) and Trauma-Focused Cognitive Behavioral Therapy, a model that helps the youth and family address unresolved trauma issues. Campus-wide, (where applicable in DD/ID) we use Dialectical Behavior Therapy (DBT). DBT has been very successful in encouraging our youth to look forward in treatment and not dwell on trouble in the past.
For more information or to make a referral please contact our Admissions Department at available 24/7 219.256.1244 (text/call) or intakereferrals@cahope.org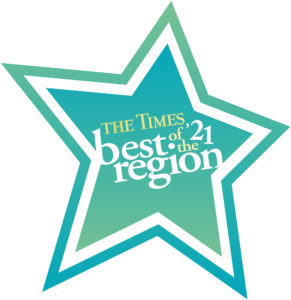 Campagna Academy is proud to be selected as one of the top 3 Best Places To Volunteer & Receive Mental Health Counseling.