Campagna Academy's ID/DD Program is designated a Qualified Residential Treatment Program (QRTP).
Campagna Academy's ID/DD (Intellectual and Learning Disabilities) treatment services provides structured 24-hour clinical, educational and psychiatric care for males and females with an IQ range of 50 to 65, who also have behavior disorders. Limitations in adaptive functioning that prevent a child from being successful in less restrictive settings are identified and targeted. Interventions address improving a child's impulse control, social judgment and interpersonal skills to enable and support the child to transition to a less restrictive setting. Treatment takes place in a campus setting. Clients will utilize a vast array of community based educational services – each will be provided in highly structured and closely supervised classrooms. Length of stay is determined by the child's successful achievement of treatment goals.
Population Served:
Females and males ages 10 to 20 who are diagnosed with mild to moderate cognitive limitations with severe emotional issues that challenge both time-honored and specialized therapeutic treatment. Youth who fall outside the stated age or I.Q. range will be individually reviewed for appropriateness of service and possible admission on a case-by-case basis. Services are designed and staffed to address a wide range of psychiatric and behavioral issues, while accounting for intellectual and developmental limitations that can often disrupt traditional treatment strategies. Campagna utilizes highly individualized, carefully sequenced and closely monitored therapeutic and behavior modification systems.
Interventions:
Child-centered daily curriculum
Milieu management
Individual, group and family therapy
Task analysis and behavior modification
Therapeutic recreation
Comprehensive functional behavior assessment
Medication administration and education
Health education
Services:
The highly structured therapeutic program emphasizes inter-agency collaboration. Treatment plans are based on the child's individual needs. Discharge planning begins upon admission, with an emphasis on expeditious transfer to a less restrictive level of care. Services include, but are not limited to, the following: individual, group and family therapy; functional behavioral assessment; group sessions that provide a variety of therapeutic, supportive and restorative treatment; daily goal review, behavioral evaluation and self-monitoring services; access to a community-based special education program offered by Westlake Special Cooperative, sensory therapy; aquatics program; core curriculum skills program; and other supports, such as specially-tailored day programming.
Behavior Support Plan:
Individual treatment plans are created by a professional interdisciplinary team, which may be composed of, but is not limited to, the following:
Referral Source
Special Education Teachers
Board Certified Psychiatrists
Case Managers
Licensed Psychologists
Master's Level Behavior Analyst
Registered Nurses
Certified Recreation Therapists
Aftercare Specialist
Home-Based Therapist
Structured and nurturing residential environments are developed to meet each individual's specific needs in the least restrictive placement. Campagna Academy encourages family involvement and offers counseling, and transportation assistance. Campagna has an active treatment team that consults daily to ensure each resident is offered unique and customized treatment which is documented on the Individual Treatment Plans which contains daily tasks and daily objectives. The treatment team pursues "out of the box" thinking to help the resident to be able to stay at Campagna Academy until his/her established goals have been achieved. Our program offers a full continuum of care which includes, group home, foster care and home based services.
---
Referrals: To make a referral, please contact our admissions department at 219.322.8614 x398 or intakereferrals@cahope.org.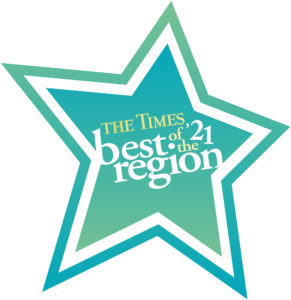 Campagna Academy is proud to be selected as one of the top 3 Best Places to Volunteer & to Receive Mental Health Counseling